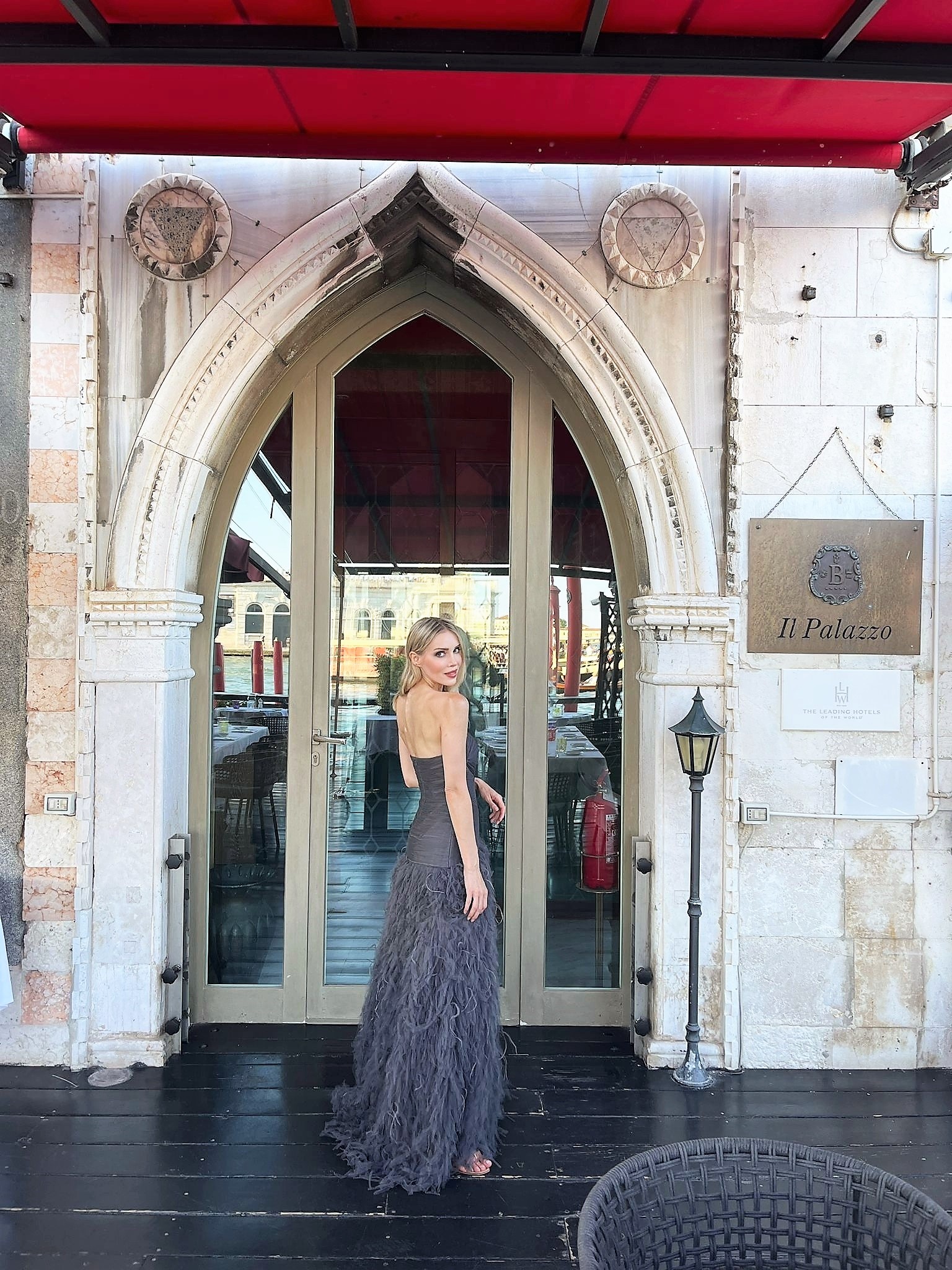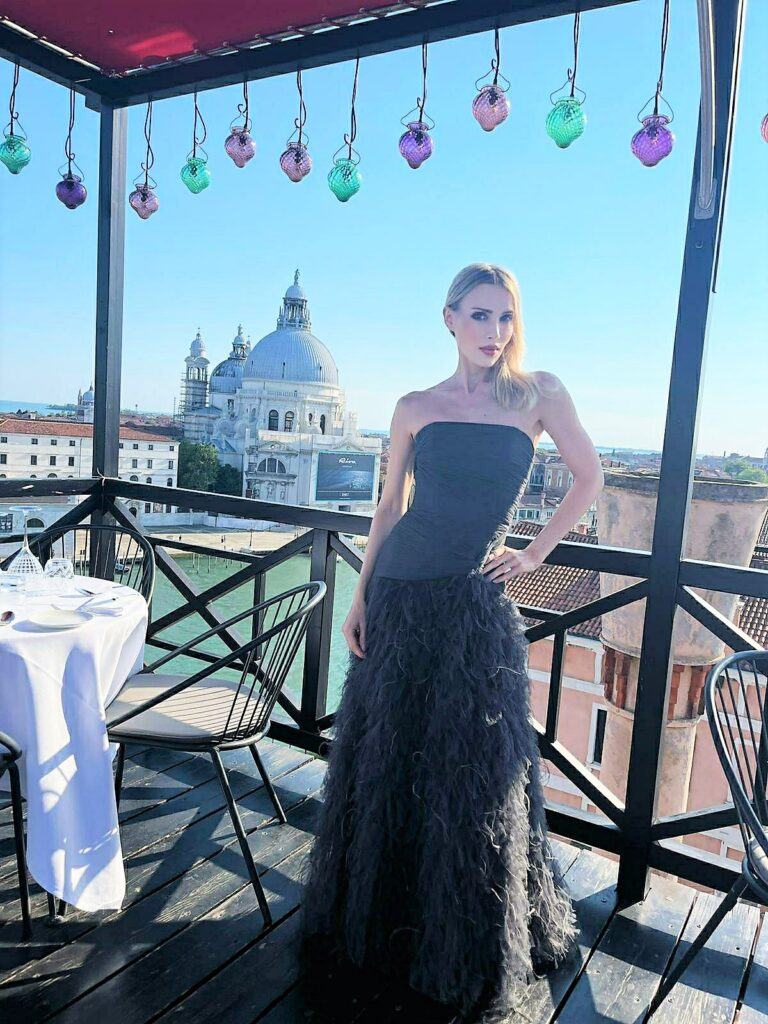 The Bauer Palazzo hotel is located in the heart of Venice, near Piazza San Marco. With its beautiful and typical 1940s facade it cannot be mistaken. The hotel offers 135 rooms and 56 suites which are all spacious and luxurious. It is part of the "Leading Hotels of the World" family.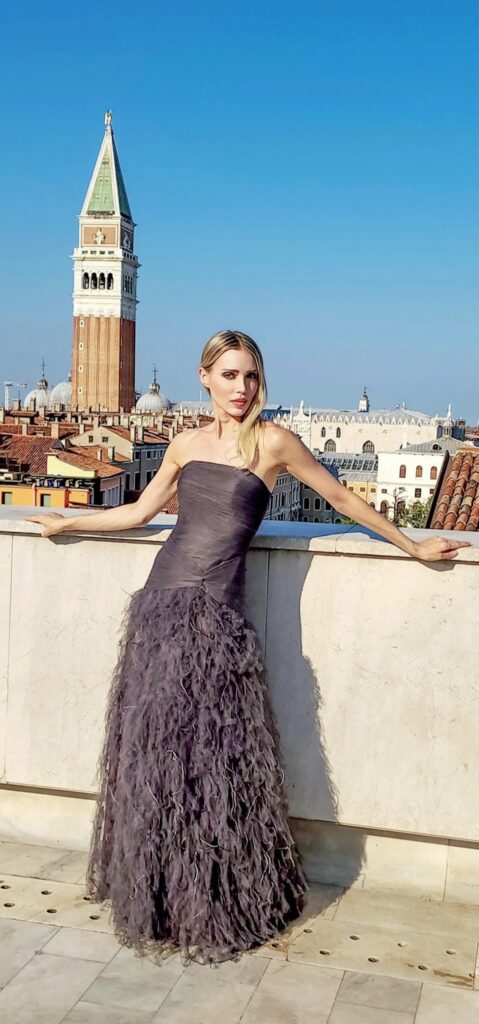 When walking through the streets of Venice in the evening hours during sunset, I feel so inspired seeing all this beauty of the city.
The Venice evenings are particularly special and enjoying a fantastic dinner at the rooftop terrace of the hotel with a view of the Grand Canal and the entire city is quite special and magical for me – La "Dolce Vita" feeling, I am enjoying it a lot.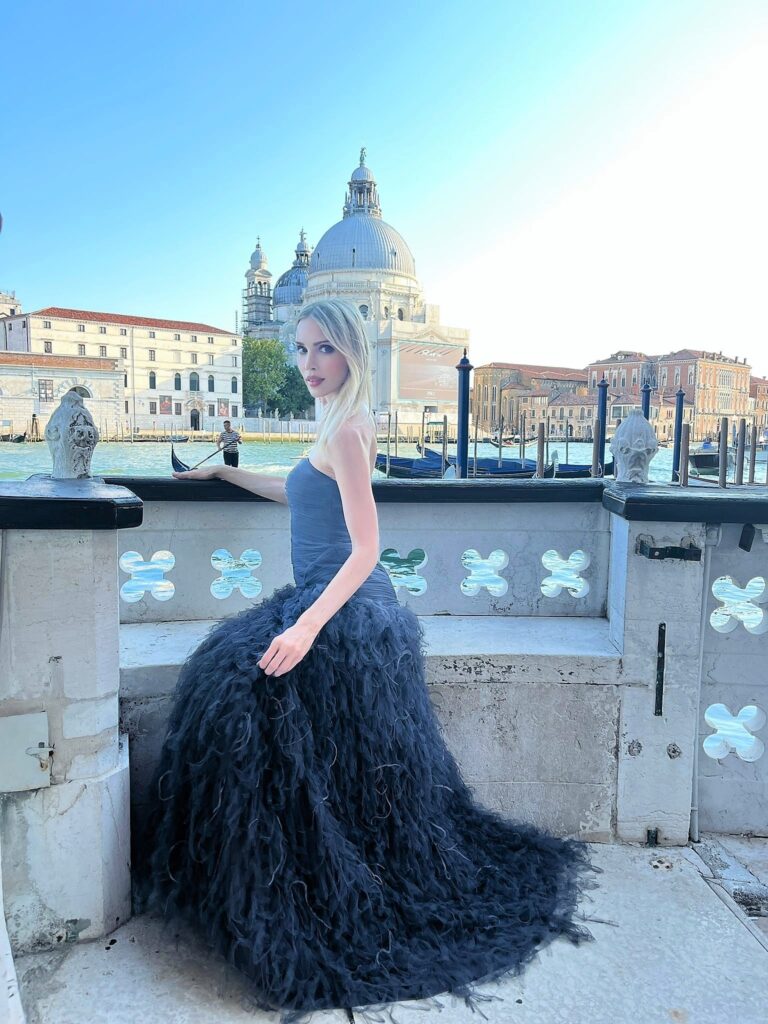 My favorite piece for the evening is a long grey feather couture gown from "Pronovias" I combined with embellished "Jimmy Choo" sandals. I love to wear elegant pieces matching the scenery of the location and on this Venice trip the Italian chic.