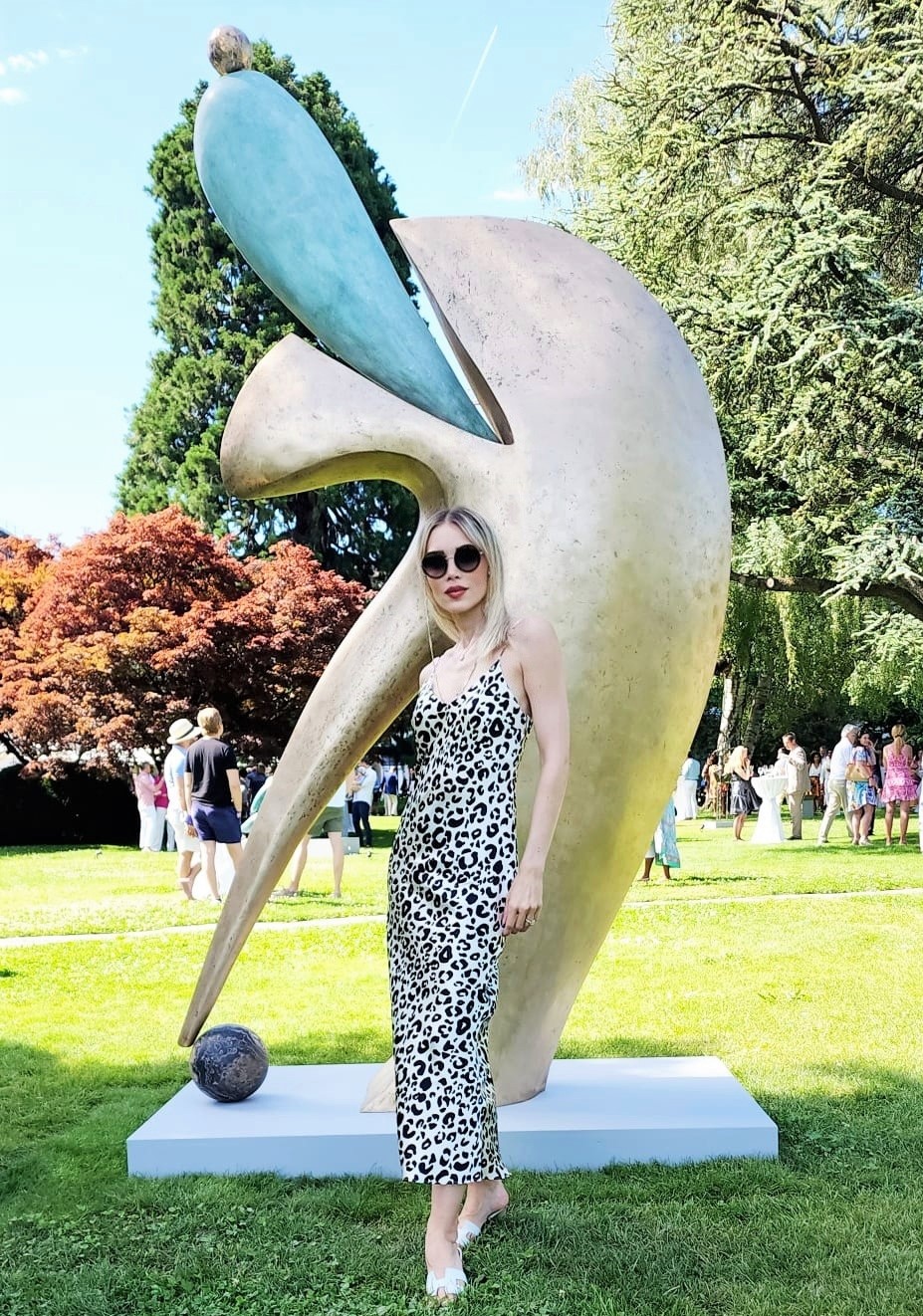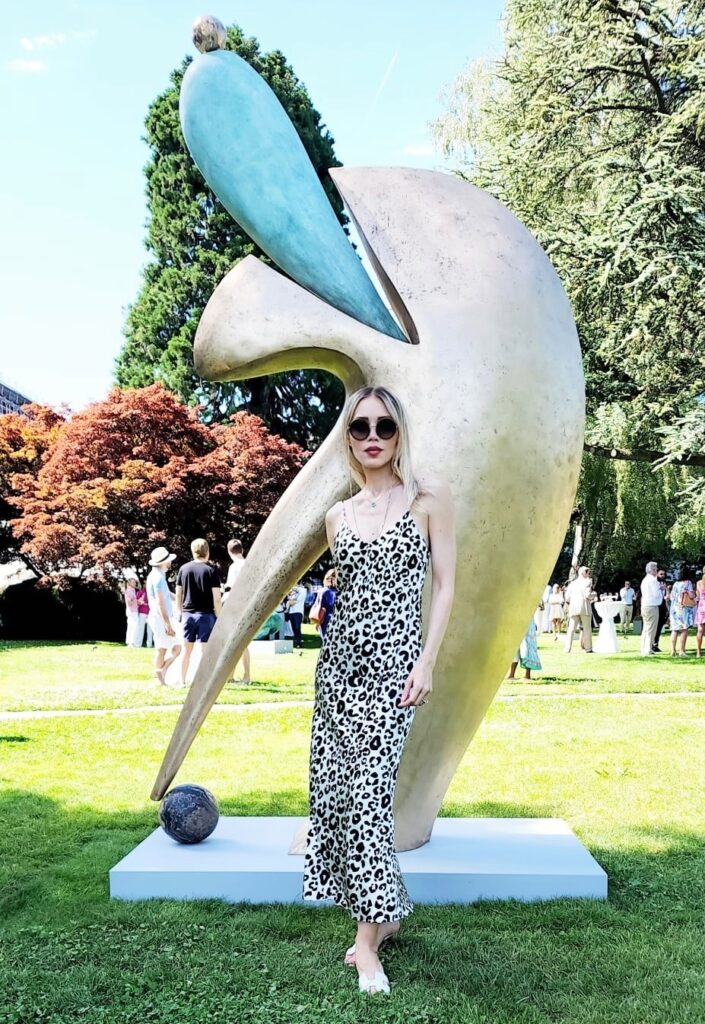 Art In The Park, organized by Gigi Kracht, founder, host, art collector and wife of Andrea Kracht, owner in the sixth-generation of the Baur Au Lac hotel. What a fabulous outdoor art venue and garden event in the summer months. This year it is the 20th Anniversary of Art In the Park – Art In The Park XX – thus very special. The artists displayed are Camille Henrot and Keith Tyson, by curtesy of Hauser & Wirth Gallery. Besides enjoying the fantastic art, the event is an extraordinary social happening of the year in Zurich. The mixture between emerging and established artists is very attractive and it is always a pleasure to attend.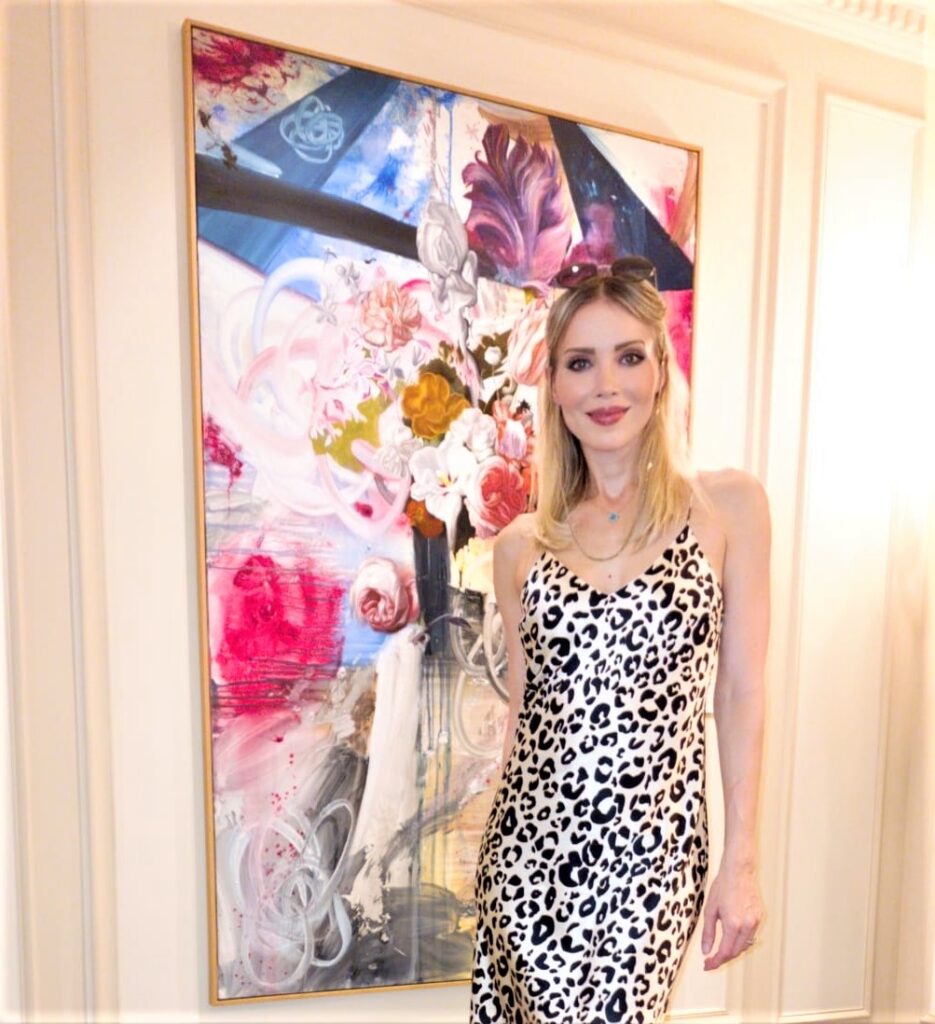 Floral still life of award-winning Keith Tyson, a British artist. Vibrant colours, elegant with a feminine twist, I like this painting a lot.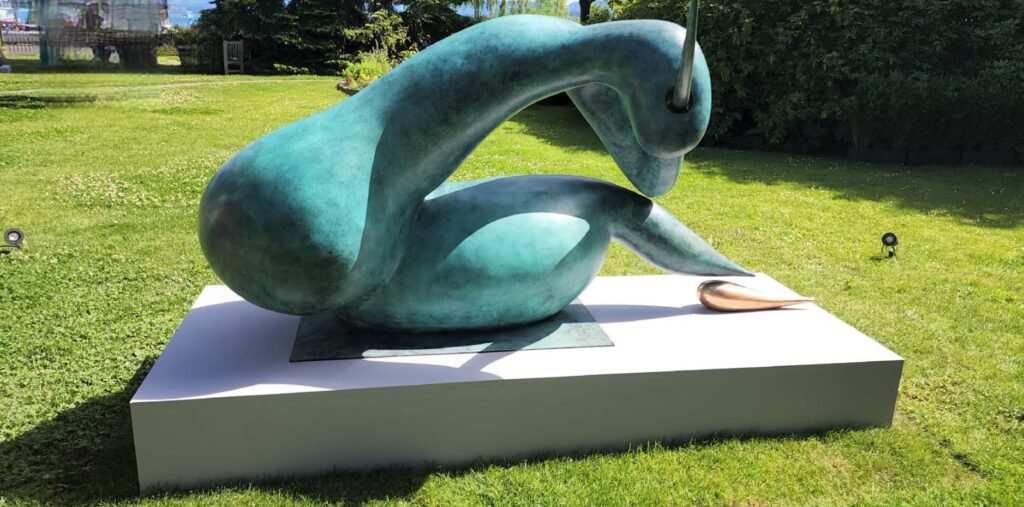 Art by French artist Camille Henrot. The contemporary award-winnig artist navigates with her art between mythology and subtlety with a special sense of elegance. The sculptures are made of bronze. She is one of the first female artists featured in this exhibiton.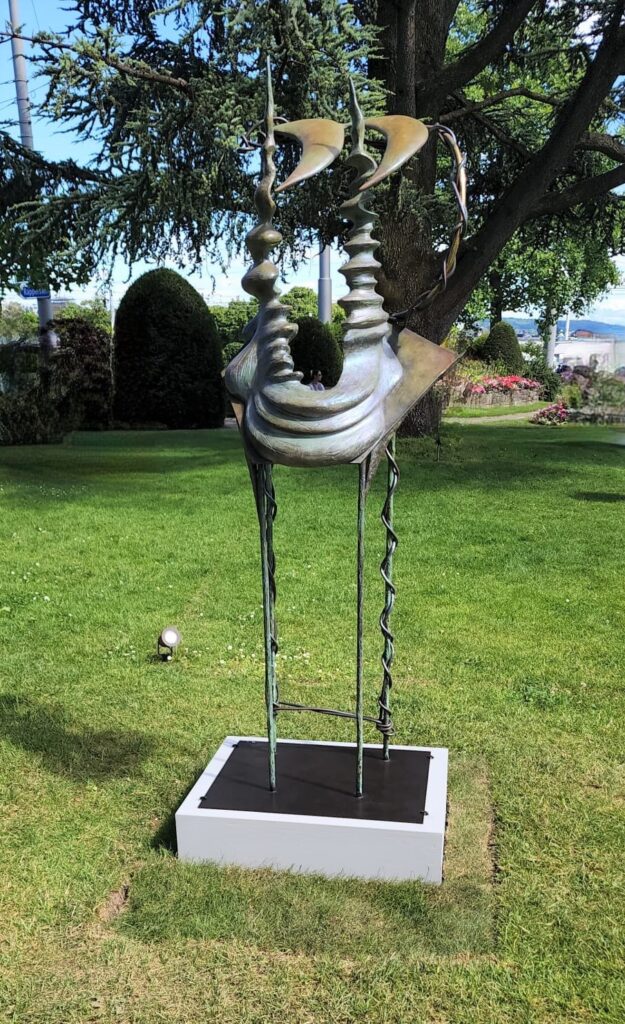 Sculpture by Camille Henrot