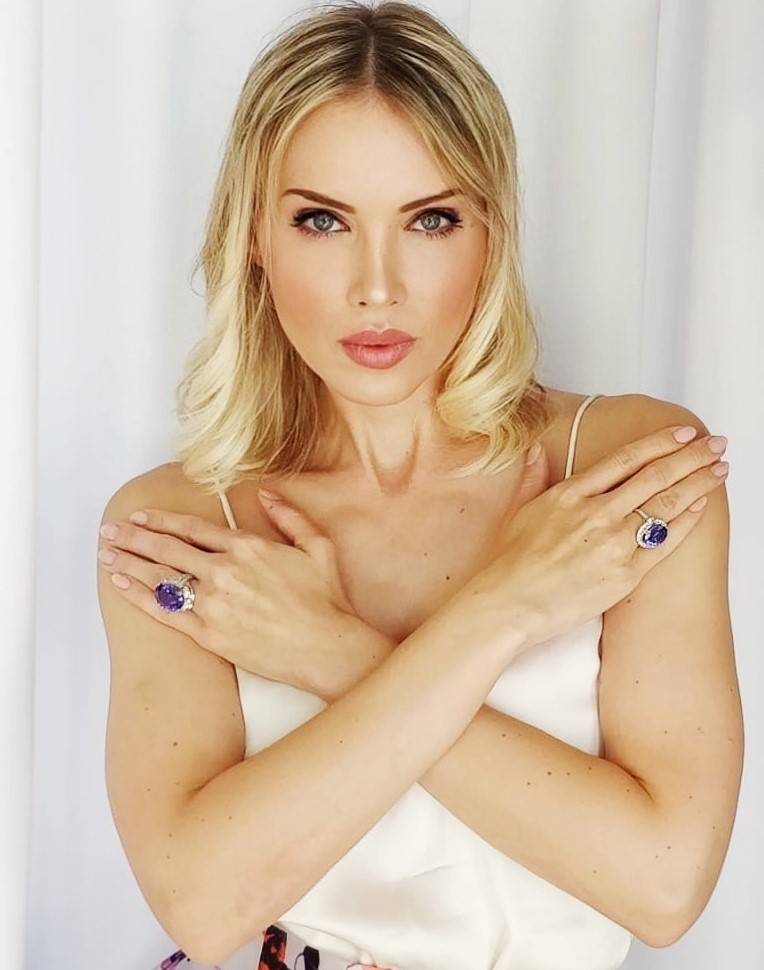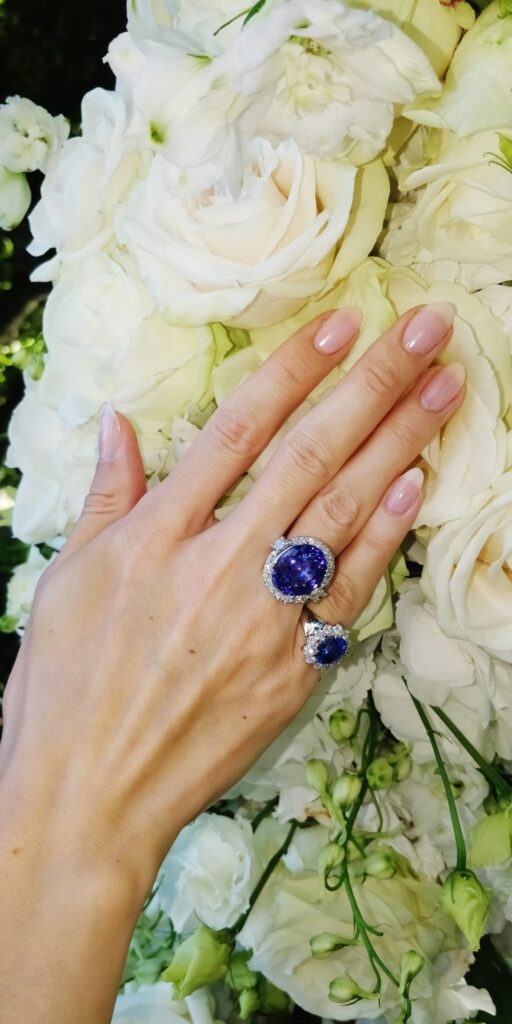 Alpengem is based in Geneva and well known for its precious stones and jewelry.
The company is famous for its rare, coloured stones of a wide range and different geography.
The jewelry is designed and produced in Geneva to provide the highest quality for which Geneva is famous for. On these pictures I am wearing Sapphires and Tanzanite stones of more than 50 carats in total. What a luxerious feeling. I am passionate about the vibrant blue of the rings which I suggest to combine with cocktail dresses or luxerious gowns for gala events.